Buy Soon
Kopke Douro White Reserva 2017
VineThe rows of vines are traditionally planted across the slope in horizontal terraces. More recently vines have been planted up the slope (called "vinha ao alto", meaning vertically planted).
More recently vines have been planted up the slope (called "Vinha ao alto", meaning vertically planted).

SoilSchist-sandstone (greywacke), interspersed with granite in some places.

HeightUp to 600 metres.

Grape VarietiesViosinho, Arinto, Folgazão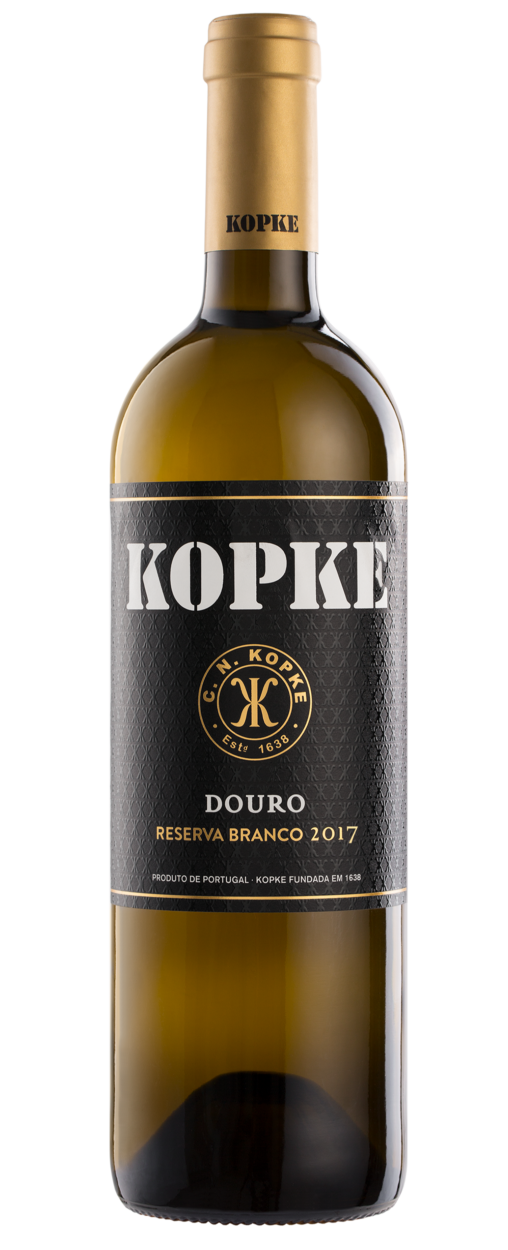 Technical Details
Alcohol

13,50%

pH

3,36

Total Acidity

5,2 g/dm3

Reducing Sugars

0,6 g/dm3 [Total Sugar]
Technical Sheet
Crafting wine experiences
Since 1638
The Region´s Excellence
in a Wine
Kopke's Douro Reserva wines do not makefor analogies.
The experiences these wineswill bring you do not compare to other winesin our range – nor other Reservas from otherharvests. Each has its own personality, buttheir aim is the same: excellence in a wine.
The wine should be stored in a cool and dry place, sheltered from light and temperature fluctuations, and the bottle should remain in an upright position. Over time, it is natural that sediment is formed at the bottom of a bottle of Port wine.
VINIFICATION

Get ot know more about the process

TASTING NOTES

The Wine DNA

RECOMMENDATIONS

The best scenario to enjoy
Harvested at the beginning of September, it was entirely handpicked into small boxes.

Maceration with skins on for 10 hours, with fermentation in French oak barrels. Aged for 6 months in the same barrels, using the "battonage" method.

Gathering the knowledge and enthusiasm of all the generations behind the excellence of the oldest Port wine House, Kopke Douro DOC White Reserva is a wine with a remarkable, refined bouquet – notes of tree fruit and minerals combining harmoniously with hints of wood from its six months' ageing in the barrel using the battonage method. Perfectly unctuous with good and measured acidity. A long, delicate and elegant finish.

Perfect with oily fish, cod or white meat.