Not Available
Kopke Douro Rufete Reserve Rosé 2018
VineGrapes from Quinta de S. Luiz, located in the Cima Corgo sub-region.

SoilSchistose

Height300 metres

Grape VarietiesRufete

Wine MakerRicardo Macedo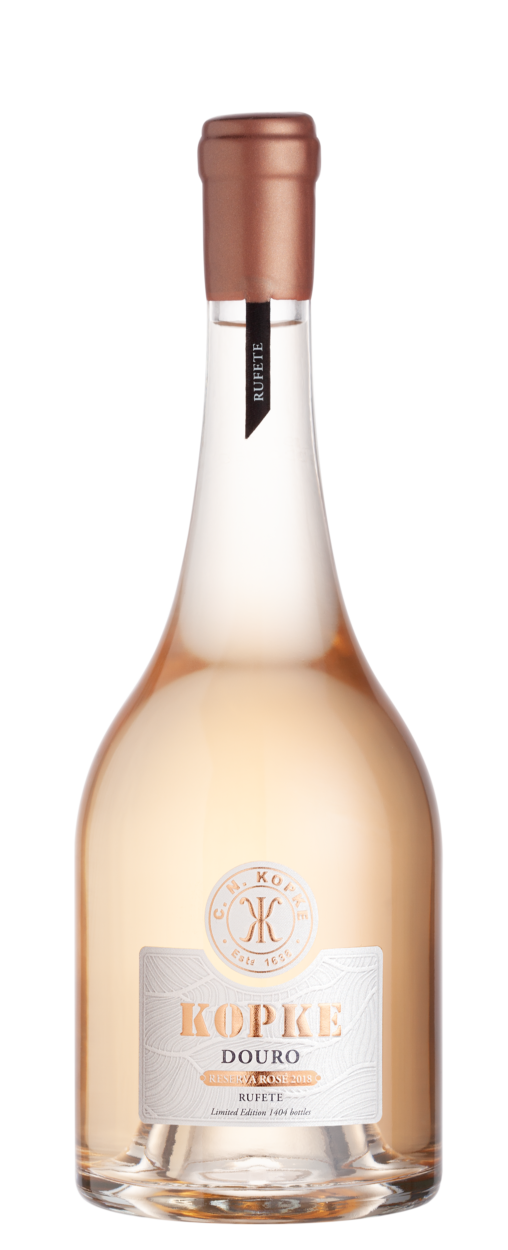 Technical Details
Alcohol

13 %

pH

3,54

Total Acidity

5,5 g/dm3

Reducing Sugars

0,6 g/dm3 [Total Sugar]
Technical Sheet
Crafting wine experiences
Since 1638
Limited Edition 1404 bottles
This is an exclusive and numbered batch of 1404 bottles
The wine should be stored in a cool and dry place, sheltered from light and temperature fluctuations, and the bottle should remain in a horizontal position.
Best served at a temperature between 12 - 14°C.
VINIFICATION

Get ot know more about the process

TASTING NOTES

The Wine DNA

RECOMMENDATIONS

The best scenario to enjoy
This Rufete from Quinta de S. Luiz was harvested by hand during the last week of August in 2018, with all the picking done by moonlight to avoid the heat of the day. Carried in small crates to the winery, the grapes were in perfectly healthy and ripe. Carefully selected on the sorting table, the grapes were pressed gently, to avoid the extraction of colour 80% of the grapes were fermented in stainless-steel vats at a controlled temperature of 10-14C and 20% in used barrels. After the alcoholic fermentation, the wine aged for six months in stainless-steel barrels with weekly battonage.

Pale salmon in colour, this wine shows intense and appealing aromas of redcurrant and pomegranate against a background of fresh fruit and notes of spice. In the mouth it is elegant, fresh, long and complex. An excellent wine to accompany a meal, but also great to have it before.

Rufete is an extremely versatile wine in terms of food pairing. Kopke recommends it as a drink before a meal or with seafood, fish and salads.